All'indomani della sua scomparsa, ripercorriamo il lascito artistico di David Bowie proponendo quelle che a nostro avviso sono le migliori 15 cover di suoi brani realizzate nel corso degli anni da altri artisti, consapevoli di come questa lista sarebbe potuta essere ben più lunga, viste le cinque decadi di seminale attività del Duca Bianco e la miriade di canzoni incise in carriera.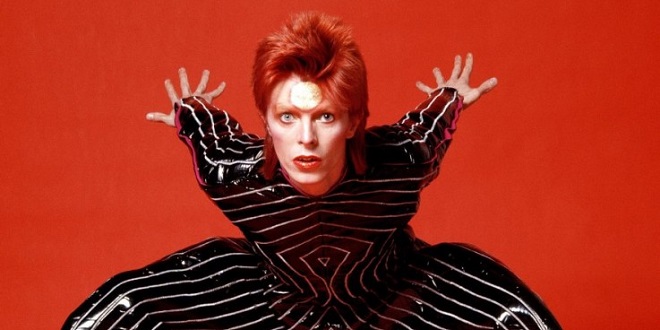 01 – NIRVANA, "THE MAN WHO SOLD THE WORLD"
Eseguita durante il concerto "MTV Unplugged In New York" del '93, pubblicato poi nel '94.
02 – PETER GABRIEL, "HEROES"
Inserita nell'album di cover "Scratch My Back" del 2010.
03 – BAUHAUS, "ZIGGY STARDUST"
Pubblicata come singolo nel 1982 con b-side "Third Uncle" di Brian Eno.
04 – THE CURE, "YOUNG AMERICANS"
Registrata per "104.9: An XFM Compilation" ('92), è inserita nel box set "Join The Dots" (2004).
05 – MARILYN MANSON, "GOLDEN YEARS"
Inserita nella colonna sonora di "Dead Man On Campus", pellicola del 1998.
06 – DINOSAUR JR, "QUICKSAND"
Inserita nella compilation "Whatever's Cool With Me" del 1991.
07 – BECK, "DIAMOND DOGS"
Incisa per la colonna sonora del film/musical "Moulin Rouge!" del 2001.
08 – MORRISSEY, "DRIVE-IN SATURDAY"
Live, è b-side del singolo "All You Need Is Me" (2008) e parte della raccolta "Swords" (2009).
09 – WARPAINT, "ASHES TO ASHES"
Inserita nel tributo "We Were So Turned On: A Tribute To David Bowie" del 2010.
10 – ANNA CALVI, "LADY GRINNING SOUL"
Registrata per l'EP di cover "Strange Weather" del 2014.
11 – GREEN RIVER, "QUEEN BITCH"
Registrata nell'87, è bonus track della compilation "Dry As A Bone/Rehab Doll" del '90.
12 – RED HOT CHILI PEPPERS, "SUFFRAGETTE CITY"
B-side del singolo "Aeroplane" del '95 e live nell'EP "Rock & Roll Hall Of Fame Covers" del 2012.
13 – JOAN AS POLICE WOMAN, "SWEET THING"
Traccia addizionale dell'edizione in 2 CD di "Real Life" del 2006 e poi in "Cover" del 2009.
14 – TANGERINE DREAM, "SPACE ODDITY"
Inserita nell'album di cover "Under Cover – Chapter One" del 2010.
15 – MELVINS, "STATION TO STATION"
Inserita nell'album di cover "Everybody Loves Sausages" del 2013.